組織領域:法律 總部:The Hague, Netherlands
組織性質:政府間 是否有駐華辦事處:否
詳細介紹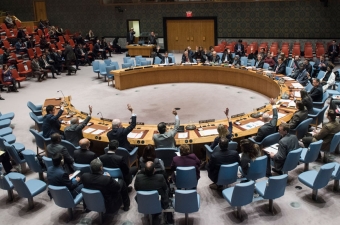 Mission

The key objective of the ICTY is to try those individuals most responsible for appalling acts such as murder, torture, rape, enslavement, destruction of property and other crimes listed in the Tribunal's Statute. By bringing perpetrators to trial, the ICTY aims to deter future crimes and render justice to thousands of victims and their families, thus contributing to a lasting peace in the former Yugoslavia.
Introduction

The International Criminal Tribunal for the former Yugoslavia (ICTY) is a United Nations court of law dealing with war crimes that took place during the conflicts in the Balkans in the 1990's. Since its establishment in 1993, it has irreversibly changed the landscape of international humanitarian law and provided victims an opportunity to voice the horrors they witnessed and experienced.
In its precedent-setting decisions on genocide, war crimes and crimes against humanity, the Tribunal has shown that an individual's senior position can no longer protect them from prosecution.
It has now shown that those suspected of bearing the greatest responsibility for atrocities committed can be called to account, as well as that guilt should be individualised, protecting entire communities from being labelled as "collectively responsible".
職位